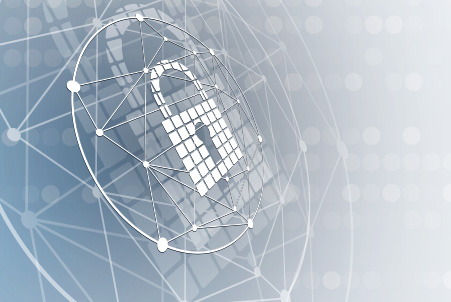 5 Terms You Need to Know for Your Online Safety
06/24/19
These terms sound scary, but the experts at Sunflower Bank are here to help if you find yourself with unauthorized account activity.
Be sure to review your account regularly and notify us as soon as you see any transaction you do not recognize. While you have 60 days from the statement date in which the transaction appeared, the sooner you let us know, the quicker we will be able to take the necessary steps to restore your account and your peace of mind.
It is important to be vigilant against these threats to your personal accounts and information:
Virus / Malware
Computer Viruses and/or Malware infect devices, programs, and files. They may alter the way a computer or program operates, or cause it to stop working altogether. Some viruses are designed to "steal" data or promote fraudulent activity associated with sensitive information that is acquired.
Hack
Information that an unauthorized individual has obtained by breaking through system security protocols, firewalls, or by guessing login information. A hack can affect one person or more.
Breach
A wide spread security event in which sensitive data is accessed and/or stolen by an unauthorized party which affects multiple individuals and many sensitive records. It may be obtained by breaking through the financial institution's security protocols, systems, and firewalls. This information is sometimes collected and kept for a length of time before being used, making it harder to identify the unauthorized individual.
Account Take-Over
An unauthorized individual gains access to an individual's account through social engineering. Social engineering can occur via email, phone, or in person. The unauthorized individual attempts to "engineer" people to give them sensitive information, enabling them to access an account.
Skimmer
A technology device that can be placed on or inserted into the point of sale on a credit or debit card machine. It is used to collect sensitive banking information including: card number, expiration date, name, and cvv code. Malicious surveillance may be nearby capturing pin numbers as they are entered. These are most commonly used at gas stations and ATMs.
Security Center