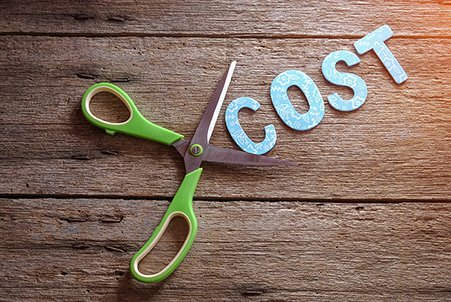 Are You Paying Too Much To Get Paid?
10/11/19
Every practice incurs expenses in order to function—it's the cost of doing business. But over time, unexamined processes can reduce profits and make a dent in your bottom line. When was the last time you took a detailed look at your payment systems? A few simple tactics can help you gain efficiencies, reduce costs, and stop leaving money on the table.
1. Have you evaluated your current revenue cycle systems?
Even today, many back offices do the majority of posting and reconciliation processes manually. That's probably because there's a natural tendency to associate innovations with a large price tag, but that's not always the case. You don't necessarily need newer technologies to help improve the system – you just need a better process.
Much can be done by using a consultant with a background in medical back-office efficiencies. The consultant can create a plan for improving day-to-day operations and allocating staff effectively. It's important to understand how you receive payments and remittances from patients and insurance companies – a consultant can assess opportunities for automating these paper and manual processes.
2. Are you enrolling for ACHs and ERAs on a continual basis?
Automated Clearing House (ACH) payments are the cheapest form of payment to receive: checks and credit cards can be substantially more expensive. ACH payments also land in your bank account faster than any other payment method. Likewise, an Electronic Remittance Advice (ERA) is much more efficient and usually more accurate than paper when it comes to posting and reconciliation. Make sure you enroll for ACHs and ERAs whenever possible in order to minimize fees and speed up payments.
3. Are you converting files electronically?
Optical Character Recognition (OCR) technology has come a long way—allowing text on paper to be read and converted into text in an electronic file. Are you using a tool to convert paper Explanation of Benefits (EOB) to 835 files? There are many programs that can be used to convert paper EOBs to 835 files, allowing you to auto-post even the paper remittances that a payer cannot send in an ERA.
4. Are you turning off payer credit cards?
Did you know that providers pay an average of 4% on each payment to accept a payer credit card? It doesn't take long for that fee to erode profit margins. Unfortunately, many payers use opt-out programs in order to utilize credit card payments. But did you know that payers are required to offer a form of payment other than credit card—either check or ACH? By putting a process into place that continually monitors credit card payments and changes them to less expensive methods, you can take back the dollars you're losing to credit card processing companies.
When you're ready to evaluate improvements in how you get paid, speak to a revenue cycle management consultant. Sunflower Bank has specialists dedicated to identifying opportunities for automation and efficiencies in payments to hospitals, physician groups, and medical practices. With the right plan, revenue cycle solutions are within your reach.
Business