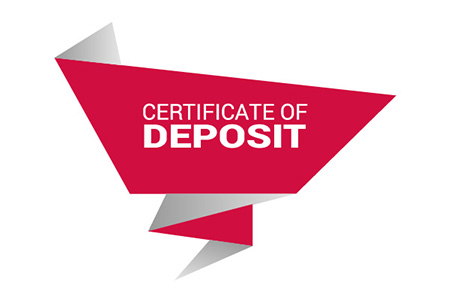 Benefits of a CD
04/09/19
If you're thinking about growing your money, a Certificate of Deposit (CD) is a great way to start. At Sunflower Bank and First National 1870 we realize there are many ways to grow your savings, and we have real people ready to answer your questions today at 888.827.5564.
Straightforward
If you're new to investing, a CD is one of the easiest products to understand: When you open a CD, you agree to leave your money in the bank for a set length of time (known as a term). The interest it collects is called the Annual Percentage Yield (APY). Our bank offers a wide range of fixed terms—from 30 days all the way up to 5 years or more.
Solid
Unlike the stock market or other investments that have a certain amount of risk, CDs are "a sure thing." Once you open a CD at a particular APY, that's the interest the CD earns until maturity, which is when the term ends and you can once again access the funds.
Better Rates
CDs typically offer better rates than checking, savings, or money market accounts that bear interest. Plus, if you have a personal checking account at First National 1870 or Sunflower Bank, you're eligible to take advantage of our premium pricing on select CDs.
No Rush
If you've got the time to wait for a return on your investment, CDs might be a great product for you. You'll typically get a higher APY from a longer-term CD, so you can relax while your money grows. Severe penalties accompany early withdrawals on most CDs, so make sure you don't need access to your money until the CD matures. This works as a benefit, though, for people who need some encouragement to keep their hands off of designated funds.
CDs are just one of the ways we're working to Create Possibility. Our friendly personal bankers at Sunflower Bank and First National 1870 would love to show you options for CDs and other accounts that meet your individual needs. Visit a location today.
Banking Education