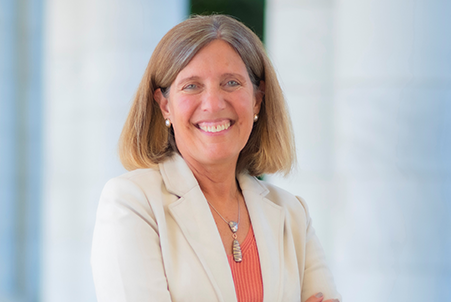 Defining Our Commitment to Sustainable Growth
08/13/21
At Sunflower Bank, we are committed to "sustainable growth." At first glance, this commitment seems obvious because most companies are seeking growth, but this is where we believe we distinguish ourselves. The ability to sustain our growth, to grow organically, and to maintain our financial strength and stability along the way benefits all our stakeholders: our customers, colleagues, communities, and shareholders. The amount of thought and effort invested in the strategic planning for growth must also go into building an environment that enables the growth. It is absolutely critical to have great people, and we do. Also necessary are accountability and reward systems that align with our goals. Add to the list that it is imperative that we have a clear understanding of the organization's capabilities and risk tolerance. All of these things are essential, but they still don't get to the true purpose behind what drives our commitment to sustainable growth.

So, what do we mean by "sustainable growth?" We want to grow our relationships in an ethical way that is healthy for our customers as well as our bank over the long term. When we do so, we help feed the growth of our communities. We believe this form of growth is sustainable over the long term because we invest in developing the expertise that supports the industries and geographies we serve. We review economic forecasts and manage our concentration of exposure to any given sector when times are good, so that we can manage through financial and industry cycles as they come and go.

It May Not Be the Moon Landing
We do it, not because it is easy, but because it is hard, to paraphrase President Kennedy's message in setting an inspiring tone for America's mission to land on the moon. Quite humbly, we know that building a bank – even a great bank – is not the same as sending an astronaut into space. But the principles in taking on the challenge are the same. Achieving sustainable growth over time is a mission. It requires strong, iterative processes and a clear-eyed assessment of how the processes are working. Teams must function together collaboratively, speak frankly, and make thoughtful decisions with the customer in mind. The continuous improvement mindset never rests, just as the process never waits.

What we call opportunistic growth is the result of circumstances. This growth may depend upon outside influences, or it may come from capitalizing on particular market movements. Sustainable growth, on the other hand, is deliberate: It is created not only by goals and incentives, but by a shared purpose. In the case of Sunflower Bank, we strive to be a customer's trusted advisor. As a trusted advisor, we must continue to learn – which means understanding how each customer's needs change as they grow, and adapting to the market forces that impact them and their businesses. We must continue to bring resources forward to build our capabilities. Once we land on the moon, if you will, we must come back to work to develop the next iteration of our skills and capabilities.

One of the rewarding aspects of building a sustainable growth company is the challenge inherent in doing it, which helps our organization and associates grow stronger. I've always liked the saying, "If you give a child shoes large enough, they'll grow to fill them." As an organization, we apply this to each other. We have a conviction that because our associates put our customer relationships first and because we remain open to change, we will go beyond opportunistic growth and achieve sustainable growth.

Sustainable Growth Requires Roots
Our original commitment to becoming a sustainable growth company grew out of our heritage with our communities and with community banking. In part, this derives from the fact that increasing our scale and scope enables us to build the products and services needed by both large and small communities. More than that, if we are able to grow continuously, we can feel confident that we are staying relevant to our customers – a factor that has always been one of the keys to our success. We have roots in our communities. We understand how they operate. We know the people and their histories. Subsequently, as a relationship-driven community bank, we are able to steer our development choices toward the needs of our customers.

For example, we have invested heavily in building our U.S. Small Business Administration (SBA) capabilities and becoming a Preferred Lender, because we know that small and family-owned businesses are critical to the growth of our communities. We believe it is important not just to provide SBA loans, but also to provide education on their potential benefits. SBA loans are often overlooked as a resource that can further strengthen the mature companies that anchor our communities. This is why our associates are on a mission to change the perception of SBA loans and deliver them to all qualified business customers.

In our sustainable growth organization, relationships matter to our bank and to the customer. As a trusted advisor, we bring a complete offering of top-tier products and services – and we make sure they fit together to our customers' greatest advantage. By having a complete picture of our customers and an understanding of their individual stages of development, we can better anticipate their future needs. Thus, we deliver the right guidance to create the best possible future.

Finally, through our sustainable growth mindset, we keep a close eye on our markets to help guide where we invest in future expansion. Resource allocation is important to our sustainable growth model. This simply means focusing on investing our resources where our customers need us to invest. The enduring aspect of our growth will be in staying connected to our customers and feeding those roots we maintain in each of our communities.

Sustainable Growth Stands the Test of Time
We believe the real value of a sustainable growth mindset is that it is built to stand the test of time. Whereas opportunistic growth depends upon circumstances, sustainable growth is relationship-based – and therefore not only requires tending, but invites it. We seek customers who view a relationship with their bank as an asset. Our ability to stay close to our customers helps us spot trends and identify issues early so that we can work together to manage the inevitable downturns. We also look for opportunities to provide solutions or make connections that help our customers build the future they envision.

Part of the discipline required to build sustainable growth is to maintain an objective view of economic cycles. Managing our concentrations of assets isn't just good risk management, it is good customer service. When banks suffer from exposure to a troubled sector, all of the bank's customers feel the impact. At an extreme, the bank may need to pull back on its lending overall as it works through a troubled asset portfolio.

Simply applying aggressive goals to the sales force does not create sustainable growth. Sustainable growth depends upon embracing a culture of adherence to compliance and regulatory standards to maintain good standing. Most importantly, the sustainable growth model underscores the importance of processes and procedures that keep the customer at the forefront to facilitate growth and the customer experience. We believe our company's endurance comes from our commitment to continue building, growing, and improving so that we will be there for our customers throughout economic cycles.

Teams Deliver
Growth is beneficial because when done in a healthy, sustainable way, it makes our company better for the good of our customers, communities and shareholders. We enjoy the challenge, and because of our hard work, we are stronger for it. My pride increases further every day in the inventive, dedicated, and committed associates of Sunflower Bank, First National 1870 and Guardian Mortgage who make it happen.
Chairman's Insights