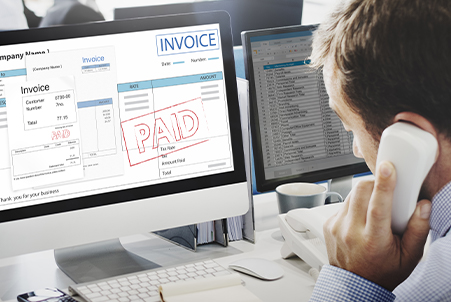 Lockbox Services Enhance the Healthcare Revenue Cycle
07/29/20
Attention to business details make a significant impact on your healthcare practice's overall efficiency and profitability. You've probably heard about providers using lockboxes as a way to streamline banking tasks, but have you considered the benefits they can extend into your organization's other needs?
Consider how much time your team spends on the following each day:
Sorting mail

Preparing deposits (adding checks, separating credit cards, checks, and EOBs)

Traveling to the bank to make deposits

Remotely scanning deposits

Scanning paper

Sorting and storing paper and images

Manually posting EOBs and patient coupons

Researching items
Maximizing return on investment (ROI) is naturally a top priority for business owners. The expense of labor and the amount of time required to accomplish these tasks may not be cost-effective to handle in-house. And, of course, every practice must consider whether they can document that their current processes are HIPAA and PCI compliant.
If a lockbox sounds like it may be a good solution for your practice, it's helpful to understand that not all lockbox providers are created equal. The best medical lockbox services:
Are HIPAA compliant

Speed up cash flow through a quick deposit process

Reduce days outstanding

Eliminate staff time and labor costs needed to sort mail, prepare deposits, make deposits, scan and store paper and images, manually post EOBs, research items

Include a seven year indexed image repository for easy research

Eliminate paper

Limit employee liability

Include a posting queue for tracking work posted

Can process patient and payer credit cards

Can convert paper EOBs to 835 files for automated posting

Reduce errors and fraud
A great lockbox provider will work for your practice as a trusted partner. Let the healthcare team at Sunflower Bank prepare a lockbox solution that maximizes your ROI, speeds up cash flow, minimizes risk, ensures compliance, and reduces opportunities for theft and fraud. We take care of details that help your practice run smoothly, efficiently, and profitably.
Business