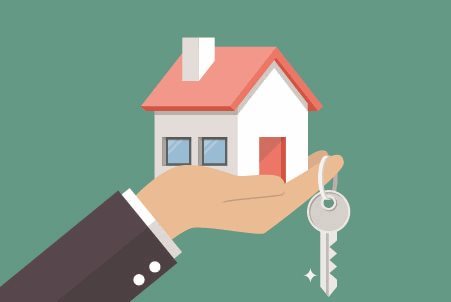 Should I turn my house into a short-term rental property?
11/08/19
For the past decade or so, there's been a lot of talk about Airbnb and other home-listing websites that enable guests to rent a room (or an entire place) from a private individual known as a "host." It's a service that has gained momentum as a source of potential income, but is it right for you?
If you own your property and are looking for a way to put it to work for you, it may be worth considering using a home listing service. Finding reliable, permanent tenants for a rental can be difficult—and sites like Airbnb can help you avoid vacancies. According to Airbnb's website, an average of over 2 million guests stay at an Airbnb each day.
Check local laws first
If you're considering renting out your property, the first step is to make sure it's legal. Check the bylaws of the homeowners' association or condo or co-op board. Ensure that the city in which the property is located allows short-term rentals. Some jurisdictions have strict limitations on shorter leases so it's better to investigate up-front rather than face penalties or fines after you've already invested your time and money on the endeavor.
Expectations for being a host
It may help to understand more of the process. Here's how a listing site works for hosts:
List your space (either part of a home or the entire home) on the site. Airbnb, for example, guides you through adding pictures, descriptions, etc. and has no charge for the listing.
Choose how you host by setting your availability calendar, prices, and guest rules. You can decide the criteria your guests need to provide with their rental request such as sending you a message with information about their stay, providing a government ID, having previous positive reviews, or verifying their phone number.
Once your guests are verified according to your specifications, the listing company may provide up-to a specified amount of protection for property damage. You should confirm the provided coverage and also check with your insurance agent about additional policies.
Guests check in and enjoy their stay in your property.
You get paid (through Direct Deposit or other options). Airbnb, for example, pays you 24 hours after guests check in and deducts a commission (typically 3-5 percent) of the total billing.
Airbnb asks guests and hosts to provide two-way reviews online within 14 days of the stay. Guests leave ratings based on overall experience, listing accuracy, cleanliness, communication, check-in, location, and value. Hosts may leave a 1000-word text review of the guests.
Airbnb is an often-recommended site because it is the hub for every transaction—all listings, guest communications, and payments go through their website. They also offer 24/7 online help and chat as well as a toll-free phone number.
Maximize income
Make a plan for how much you expect to earn from your listing and set your pricing and budget accordingly. Consider a few variables that could potentially increase income:
Set a minimum number of nights to save on turnover costs (cleaning, fresh linens, etc.)
Charge per-person rather than a fixed amount per night
Ensure the property is available year-round
Make the listing child- and pet-friendly
Maximize occupancy by adding beds
Charge a cleaning fee
Increase rates for special events or seasonal demand
Airbnb offers tools you can use to calculate how much you might earn(Opens in a new window) as a host with the service. You should also speak with a business banking expert to understand how to set up your business accounts and online banking to properly track your rental income and expenses.
Outsource as needed
Very successful home-sharing hosts have several things in common—great photos, fast 24/7 response times, easy check-ins, sparkling clean spaces, and great amenities—to name a few. If this sounds like more than you can handle on your own, there are third parties who specialize in hosting duties. You could hire a housekeeping service to clean, or designate an outside company to deliver house keys, handle guest communications, or deal with maintenance issues.
There's no one "right way" to be an host. Have a business mindset and set your expectations accordingly. When you host, there's not only the potential for income, but the chance to make connections with interesting people from all over looking to spend time in your community.
Banking Education