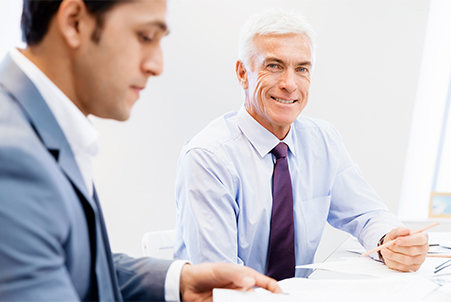 Thinking of Selling Your Medical Practice? Three Factors to Consider.
07/29/19
Whether you are approaching retirement or simply thinking of selling your medical practice, it's never too early to begin preparations. As a medical professional you have more income than most people, but you also carry the burden of more job-related stress. Advance planning can help you get the most money for your business and ease you through this major life change.
1. Timing: When should you sell your medical practice?
Since the valuation of a medical practice takes practice revenue and profitability into account, the best time to sell is when the practice is still going strong, before you have begun transitioning into retirement. Plan to sell at least a year in advance or, preferably, two years before slowing down. A thriving business is more desirable to buyers than one that is diminishing.
At the same time, be open to early offers. Selling your practice sooner does not have to mean retiring sooner. There is a high likelihood that the buyer will want you to continue working in the practice during the transition, which may take up to three years. A medical practice is unique, but it is also like other small businesses—finding a qualified buyer can be a challenge—so it's best to keep options open.
2. Price: What is the right amount?
A current, professional valuation is critical in determining the fair market value of your practice. Overpricing is the most common reason that businesses don't sell. Yet, valuation is not an exact science: two practices in the same city, with the same specialty, may be valued at wildly different amounts, so don't become fixated on a certain number.
A medical practice is the culmination of a lifetime's work, so you deserve the most you can get, but there are other benefits outside of a dollar amount: reduced hours, less stress, time off for longer vacations, and not having to carry the ongoing expense of custodianship for patient records.
3. Target: Who is the best buyer?
The three most common buyers for your practice are hospitals, other physicians, and corporate medical entities. Plan ahead. Don't decide to sell and then look for a buyer. If you're interested in selling to another doctor, think about bringing them on staff so that they can learn your business inside and out, easing the transition for all parties. And be open to a merger. Instead of selling to a single buyer, you could merge with another local practice at a higher rate of compensation for one to three years versus a sales price.
Planning is the key to selling your medical practice, so make sure you have a team of professionals by your side. Sunflower Bank is focused on providing a suite of healthcare banking solutions for medical practices. The benefits of our comprehensive program for the healthcare industry include lower-than-traditional financing rates; expertise in strategies for practice acquisition, growth, and succession; as well as cash management services that create revenue cycle and back office efficiencies.
Healthcare banking is one of our core competencies. To find a specialized banker near you, visit SunflowerBank.com/FinancingPrograms or FirstNational1870.com/FinancingPrograms
Business