A cybersecurity vulnerability with third-party software provider, MOVEit, has impacted thousands of companies, including Sunflower Bank. << Learn More >>
ABC Program for Education
Supporting Education All Year Long
At Sunflower Bank and First National 1870, we believe in the power of civic engagement and creating possibility together with our communities. Funding education and scholastic achievement is one of the most important ways we do this.
At the core of every community lies its school system. Schools provide educational opportunities, jobs and enhance economic development. That's why we give money and volunteer support to schools including through the ABC Program for Education.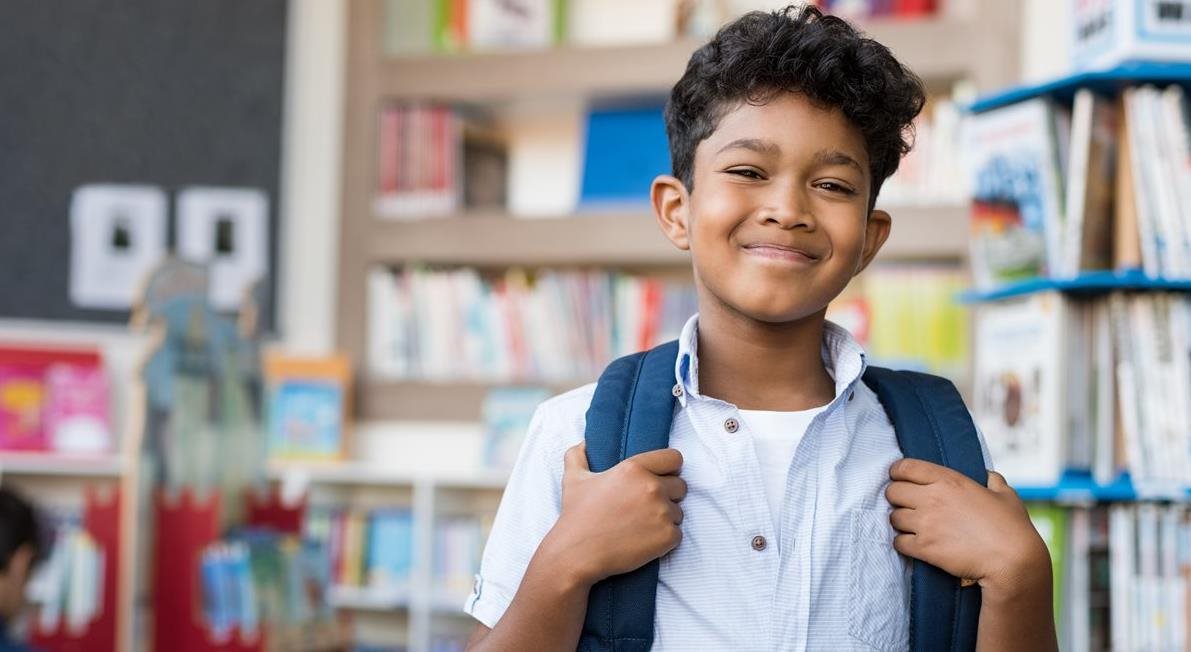 Since 2001, our ABC Program has raised over $1.6 million for local schools and students.
ABC Program TV commercial featuring Mollie Carter, Executive Chairman, 2012
"The ABC Program is an important way that we partner with local educational and financial literacy initiatives everywhere we serve, providing much-needed support to local schools and encouraging academic achievement in our youth is one way we create possibility for our communities."
About The ABC Program
The ABC Program for Education supports schools and students in the communities we serve. Through the program, Sunflower Bank and First National 1870 invest in the education of our youth, and drive economic growth. The funds raised through the ABC Program have gone toward the purchase of laptops, supplies, books, software, new curriculum, and much more.
Historically the program occurred in the first quarter of each year, but in 2020 it was expanded and turned into a year-round program. Continually enhancing the ABC Program is just one example of how we bring innovative solutions to our customers and communities every day.
The program supports kindergarten through 12th-grade education in Arizona, Colorado, Kansas, Missouri, New Mexico and Texas.
How It Works
Schools and students benefit every time bank customers use their school-registered bank debit cards to make everyday purchases. The bank will donate 2¢1 to participating schools year-round per qualifying debit card transaction. Customers can also contribute by opening new accounts. Each time an Elevation Checking account is opened with a participating school designated, the bank will donate $5 to the school.3
Dollars donated are determined by the level of support provided by participating schools and the parents and friends of each school. The more Sunflower Bank and First National 1870 customers that participate, the larger the donation total becomes.
In addition, during specified periods during the year, Sunflower Bank and First National 1870 branches will invite K-12 grade students to bring in their most recent report card to their local branch for a chance to earn up to $100 for their As.2 Participating schools will earn a matching donation if the student attends their school and wins the report card drawing.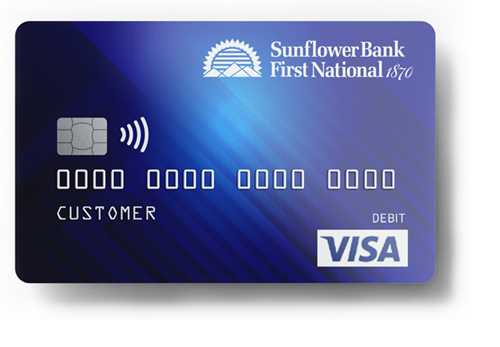 Make A Difference For Your Favorite School
You can help empower students to succeed and start earning funds for the school of your choice by registering your debit card. Use the form below to make your selection or update your school selection. You can also contact your local branch for details. Thank you for helping us empower students to succeed through our ABC Program.
five children at school smiling
ABC Program News
Stay up-to-date with the latest ABC Program news
Read the Latest
family photo with everyone smiling
See More Community Involvement Efforts
We believe in creating possibility at both the individual and community level. Everything we do as an organization should have a positive impact on the people with whom we interact.
Learn More
1
School selected by customer must be a designated participant in the ABC Program to receive donation payment. The 2¢ donation offer is valid 9/1/2023-8/31/2024. Offers may be changed or canceled without prior notice. Earned school payments will be paid on or before 10/15/2024. Signature-based debit card transactions (credit) using a participating school-registered debit card qualify for school donations. Recurring debit card payments, PIN-based debit card transactions, and ATM transactions are not qualifying debit card purchases and are excluded from payment eligibility.
2No purchase necessary to enter report card drawing. Available for students in grade K-12. Drop off report cards 11/1/2023-12/31/2023 (drawing occurs 1/04/2024 or 3/1/2024-4/30/2024 (drawing occurs 5/1/2024) at any branch location. $100 maximum payment per report card. School must be a designated participant to earn the matching donation.

3Offer valid 9/1/2023-8/31/2024. Participating schools will receive a $5.00 donation when a new Elevation Checking account is opened and a qualifying ABC School code is selected by the account owner. Offers may be changed or canceled without prior notice.