Sunflower Bank is a US Small Business Administration (SBA) Preferred Lender. As a Preferred Lender, we can offer faster loan processing through a streamlined, in-house approval process, and dedicated specialists that work with our local teams to provide timely credit approvals driven by local expertise. Our regional SBA lending team approach means that Sunflower Bank can provide valuable insight into local economy and market trends everywhere we serve.
Being a designated SBA Preferred Lender means we have been recognized for our successful track record, high SBA loan volume, and expertise in SBA lending policies and procedures. Let us help you determine if an SBA loan is the best structure to help achieve your business goals.
Creating Possibility is what we do. Whether your business is a one-person operation or a larger enterprise, Sunflower Bank's SBA Lending specialists can help determine if an SBA loan is right for your unique business needs.
Business
The following navigation utilizes arrow, enter, escape, and space bar key commands. Left and right arrows move through main tier links and expand / close menus in sub tiers. Up and Down arrows will open main tier menus and toggle through sub tier links. Enter and space open menus and escape closes them as well. Tab will move on to the next part of the site rather than go through menu items.
Loan Types We Support
Sunflower Bank offers SBA loans for business acquisition, owner-occupied commercial real estate, equipment financing, and working capital, as well as a special suite of programs for companies involved in international trade and export.


Owner-Occupied Commercial Real Estate



International Trade and Export Programs
About SBA Loans
We believe in the importance of educating on the potential of SBA Lending. Most business owners don't realize that while SBA loans can be a beneficial option for new businesses, SBA loans are primarily used to help finance mature, strong, and growing companies. Today SBA loans are one of the fastest growing financial products and are being used by some of the most sophisticated and flourishing businesses.
Using an SBA loan allows qualified businesses to access longer repayment timelines, more flexible terms, and lower down payments. The lower monthly payments created by these options can help reserve cash to pay for growth initiatives such as hiring more employees, R&D, capital expenditures, or purchasing equipment and real estate.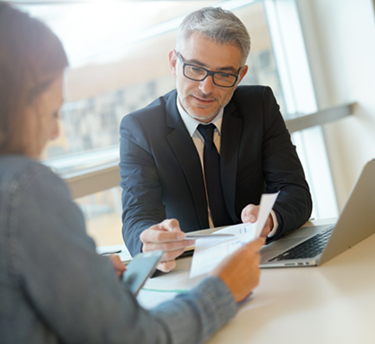 Business Acquisition And Partner Buyouts
SBA loans are the most common type of financing used nationwide by individuals looking to purchase an existing business or buy out a partner. SBA business acquisition loans are designed for buyers with significant management experience and relevant industry knowledge who are acquiring 100% ownership of a business. Advantages over conventional loans include a longer repayment term and a lower down payment. Acquisition loans may be structured to include the purchase of commercial real estate and a line of credit to help fund accounts receivable and inventory.
Real Estate
With every business decision it is important to consider your options and understand your choices. For business owners, deciding whether to buy or rent your location can have a significant impact on your financial situation. If you are looking to buy, build or renovate commercial real estate for your business, an SBA loan may be right for you. We will provide you with a comparison of conventional, SBA 7(a), and SBA 504 options. This analysis includes down payment requirements, amortization options, interest rates, estimated fees, and monthly payments, so you have a complete picture of how to make the most of your real estate investment.
Export Trade
While your business may be based in our community, your suppliers and customers can be anywhere in the world. We're here to help our local companies effectively compete in the global marketplace. That is why we are pleased to provide businesses that conduct international trade with access to the US Small Business Administration's international trade programs and resources. These specialized programs have unique terms and eligibility requirements based on the borrower's profile and need. We will work with you to determine the program that best meets your needs:
The Export Working Capital Program of the SBA is a revolving line of credit designed to provide temporary working capital for businesses involved in exporting goods outside the United States.

The Export Express Program is a revolving line of credit similar to the Export Working Capital Program. For Export Express loans, we have been delegated approval authority by the SBA for lines up to $500,000, which speeds up the underwriting process.

The ITL is a term loan designed to help small businesses enter and expand into international markets.