At Sunflower Bank, we find expertise and experience are essential when it comes to the complexities of managing wealth. Our Wealth Management professionals are what set us apart. In good times and times of uncertainty, we pride ourselves on the people we serve and the trust we forge.
We believe in a team approach to wealth management, with Wealth Advisors, Investment Analysts, Portfolio Managers, Private Bankers, Investment Teams, and additional experts dedicated to growing your financial wealth. Your advisor and Wealth Management team provides extensive financial experience, comprehensive planning, and investment guidance to groups or individuals, including:
We help individual and families define, prepare and implement a plan designed uniquely for their life transitions through every stage, from starting a family, career, or business to expansion and growth, through detours or disability, to business succession or retirement and legacy planning.

Sunflower Bank understands the wealth management requirements of a Family Office and can support all key areas including custody and portfolio accounting, advisory services related to financial and estate planning, fulfilling fiduciary obligations and reporting requirements of Trust documents, and asset management and portfolio architecture development per an Investment Policy Statement.

Sunflower Bank's deep business and commercial banking expertise means we are able to seamless support the complete financial needs of a business owner. Our Wealth Management and Private Banking teams assist with financial needs of operating businesses and owners, as well as create strategies to support successful business transitions and exit planning. We also offer a turnkey solution for corporate retirement planning designed to benefit businesses, business owners and their employees.

As a Trust is created, our Trust & Fiduciary Professionals consult with the client's Attorney to ensure its provisions can be effectively administered and establish Sunflower Bank as a trustee or co-trustee of the Trust. Our Trust Fiduciary Professionals are also experienced in working with Plaintiff's Attorneys on the requirements of Special Needs Trusts and other Trusts that result from legal settlements and name Sunflower Bank as a Trustee.

There is nothing more important to a non-profit institution than preserving and growing the funds that support its important work. At Sunflower Bank Wealth Management, our mission is to help you achieve yours. We use a consultative approach to design a portfolio that will help achieve the best outcome Foundation or Endowment funds. We actively build relationships with and respond to request for proposals from community service and philanthropic institutions in the communities we serve.
Wealth Management
The following navigation utilizes arrow, enter, escape, and space bar key commands. Left and right arrows move through main tier links and expand / close menus in sub tiers. Up and Down arrows will open main tier menus and toggle through sub tier links. Enter and space open menus and escape closes them as well. Tab will move on to the next part of the site rather than go through menu items.
We are Wealth Advisors.
We are fiduciaries first, bringing solutions built for your needs.
We put our client's interests ahead of our own.
We help you build the plan. We help you implement the plan. We monitor and adjust, as necessary, against the plan.
Find the Wealth Management team member that's right for you.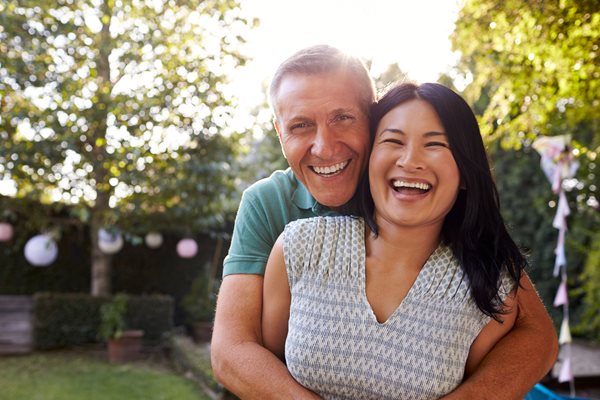 Investment and insurance products are not FDIC-insured, are not a deposit or other obligation of, or guaranteed by the bank or an affiliate of the bank, are not insured by any federal government agency and are subject to investment risks, including possible loss of the principal amount invested.