If you have a high deductible plan, an Health Savings Account (HSA) can help you save for qualified medical expenses on a tax-free basis.
A Health Savings Account (HSA) combines a high-deductible insurance plan with a tax-exempt savings account. HSA's allow you to pay for certain medical-related expenses with tax advantaged dollars, ultimately saving you money. You can use it to pay for current and future qualified medical expenses, and carry over any unused funds from year to year. The account is yours to keep even if you retire, change health plans or change jobs.
Features:
You control how much you allot for medical expenses throughout the year.
You receive special HSA checks* and a debit card to easily pay expenses
No set-up fee
No monthly fee
No transaction fees
No minimum balance requirement
Interest is accrued and paid monthly
Enjoy online access to manager your account
To learn more or set-up an HSA account, stop by your local branch to speak with a Banker or call Customer Care.
*Shipping and handing fees apply.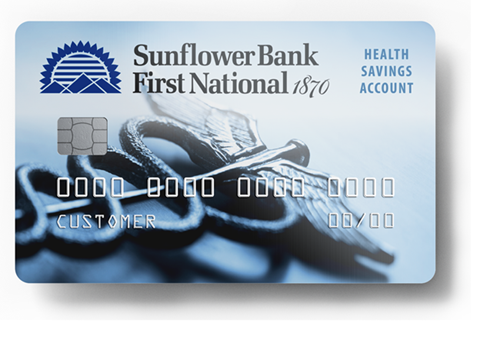 Health Savings Checking
An HSA can help you save for qualified medical expenses on a tax-free basis.
Personal
The following navigation utilizes arrow, enter, escape, and space bar key commands. Left and right arrows move through main tier links and expand / close menus in sub tiers. Up and Down arrows will open main tier menus and toggle through sub tier links. Enter and space open menus and escape closes them as well. Tab will move on to the next part of the site rather than go through menu items.